TASMANIA BUSINESSES FOR SALE
Considering Business Migration or Skilled Migration to Tasmania
Go search Businesses for sale Tasmania to identify business migration opportunities.
The following Information reproduced courtesy of the Department of Economic Development
Lifestyle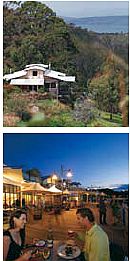 Tasmania has much to offer prospective residents – spectacular scenery, unique flora and fauna, easy access to a range of natural attractions, a refreshing climate and a rich heritage.
Tasmania has a strong sporting tradition, with easy access to a wide range of quality sporting facilities that include international standard aquatic and team sport facilities. The rugged central highlands and south west of the state provide the setting that has made Tasmania a world-renowned bushwalking and trout fishing destination. Tasmania provides the inspiration for a creative and dynamic arts culture, extending from live theatre and music to movies, commercial galleries and museums.
Combine all this with Australia's lowest crime rates, extremely affordable housing and easy access to a wide range of excellent schools and colleges and Tasmania is a very attractive state to raise children in.
Particular advantages of living in Tasmania include:


Climate
Tasmania has a mostly temperate maritime climate. A prevailing westerly airstream leads to a marked variation of cloudiness, rainfall and temperature. Consequently, the west coast and highlands are generally cool, wet and cloudy, while the east coast and lowlands are milder, drier and sunnier. Summers are mild, with any hot periods rarely lasting more than a few days. Rainfall is generally lower (in both amount and frequency) in summer, most notably in the west and north west. Afternoon sea breezes are common along the coasts.

Winters are not excessively cold, especially compared to places at similar latitudes in the northern hemisphere that do not have the sea's moderating influence. Westerly winds with embedded cold fronts often cross the state, and these can bring 'cold outbreaks' and snow to low levels. Every so often, winds will be light, the skies clear and the mornings cold and frosty.
Tasmania's average temperature range is 12oC (52oF) winter to 21oC (70oF) summer.
Tasmania's capital city, Hobart, is the second driest capital city after Adelaide, with an average rainfall of 626mm (24 inches), and during summer experiences the most daylight hours of any capital city in Australia.
Tasmania's latitude provides four distinct seasons, which make the state a gardener's paradise.
Snowfalls are common on the higher peaks in the winter months of July to September and support a small commercial ski-field at Ben Lomond in the state's north east.


Air Quality

Tasmania has the freshest air in the world – a claim supported by the Cape Grim air monitoring station at Woolnorth in Tasmania's far north west. Data from the National Environment Protection Council Jurisdictional Monitoring Reports show that Hobart has the lowest levels of carbon monoxide and suspended particulates of all state capital cities in Australia.


Water
Tasmania possesses an abundance of clean, reliable water vital for agriculture, recreation, drinking, electricity production, industry and the environment. Water continues to play a central role in the state's economic development, particularly given the importance of primary industries. Tasmania's future water developments and opportunities focus on sustainable resource management.
Travel
Time spent on travel in Tasmania is generally less than in other states of Australia due to the small size of the principal cities, good road networks and the close proximity to workplaces, services and facilities, such as beaches, shopping centres, restaurants and national parks. Almost 60 per cent of the population travel to and from work or school in less than 18 minutes, regardless of their mode of transport.


Crime Rates
Crimes rates in Tasmania are the lowest in Australia.


Affordable Housing
Despite the strong Tasmanian economy, Tasmanian house prices are generally lower, both in absolute terms and as a proportion of median incomes, than most mainland capital cities, particularly Sydney and Melbourne.


Sports
Tasmanians have easy access to a wide range of quality sporting facilities and a vibrant network of sporting clubs and associations that offer diverse opportunities for participation.

Per capita, Tasmania has produced an astounding number of world-class sportspeople in many disciplines – testament to the quality of opportunities on offer and the community support for sport. Tasmania has international standard facilities for swimming, hockey, cricket, motor racing, tennis and athletics. Golf is popular with many business people and is often used to develop business contacts.

Statistics from the Australian Golf Union show that Tasmania has the highest number of golf courses per 100,000 people in Australia, with quality courses dotted around the state, including Barnbougle Dunes, ranked in the top 50 golf courses in the world, the top ten links courses in the world and the number one ranked public golf course in Australia!


National Parks
Tasmania has the highest percentage of national parks to total land area in Australia. In fact, almost half of the state is set aside in reserves that include the world famous Cradle Mountain National Park and Wild Rivers National Park, both of which are listed as World Heritage Areas. World-class opportunities for bushwalking, white water kayaking and rock climbing abound.


Access to the Coast
Tasmanians have unsurpassed access to inland waterways, coastline and estuaries. Compared with the rest of Australia, Tasmania has the highest percentage of its population living within 50 kilometres of the coast. Little wonder fishing is so popular and that sailing and surf clubs thrive.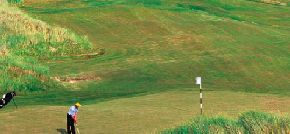 ---
Go to Self Assessment - Skilled Migration
Go to Self Assessment - Business Migration
Go to Tasmania Businesses for Sale